Download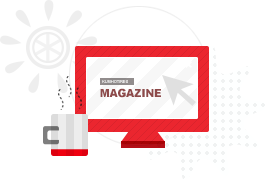 Webzine (Tire Journal)

Published by Kumho Tire in every quarter of a year can be found from in corner. Please accept Webzine and E-Book services provided in the form of a tire journal to find out useful knowledge and travel information including the latest news of Kumho Tire.
Tire Journal

There's no better way to get the latest scoop on Kumho Tire than through our Tire Journal. View it online, download it, or sign up to have it sent to you and receive special offers, notices, and updates on events.
The advertisement photos and films about Kumho Tire in its Global Web Site are offered to those who visit the home page for viewing such information. Downloading of data to be used for commercial activities by a dealer or any visitor shall constitute a copyright infringement and is strictly prohibited.