Kumho Technology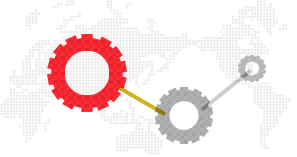 Development of world-class tires

Kumho Tires is influencing the world with various types of tires including UHP tires which require severe F1 based technology tests, and Boeing 747 tires certified by NASA!
Run-Flat Tire Technology & Extreme Technology

Endless technological developments and research works conducted at Kumho Tires enabled to successfully manufacture the world-class tires.
Run-Flat Tire Technology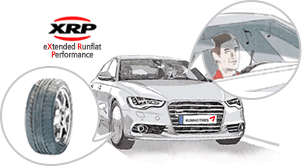 High technology tire that enables to drive even when a tire is flat
Korea's first successful development (2003)
80km/h of driving is possible in absence of air
Extreme Technology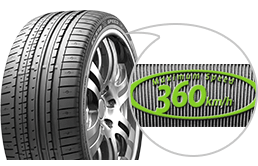 Speed limit of 360 km/h (Only two companies in the world have this record)
New compound
Temperature radiation system
Racing Tire Technology & AC Tire Technology

Excellent racing tires and Korea's aircraft tires are developed based on Kumho Tires' accumulated research experience, passion, and persistence,
Racing Tire Technology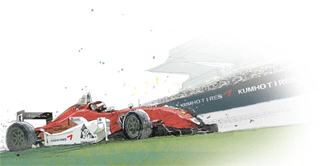 Proprietor of Kumho Tires' unique Racing Tire technology
Selected as the official tire of the highest level F3 tournaments including 'BP Ultimate Masters of F3' and 'F3 Euro Series'
AC Tire Technology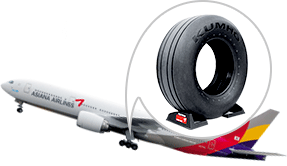 Developed tires for combat planes - Korea's unique tire manufacturer for combat planes - 11 models of tires for combat planes are developed with 18 standards
Developed tires for civil aircrafts
T-50, B737-400, B737-NG
Development of the top-rated Labeling tires

Kumho Tires' unique technologies on new materials, light parts, and optimized design have been realized to develop world-class eco-friendly tires.
Acquired EU-Labeling A/A grade
Developed Korea's first EU-Labeling A/A grade product, Ecowing ES01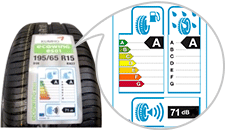 Acquired EU-Labeling A/A grade

| Brand | Standard | RR | WET | Noise |
| --- | --- | --- | --- | --- |
| ecowing ES01 | 195/65 R15 91H KH27 | A | A | 71(2) |
Acquired 1/2 Labeling in Korea
Developed and released eco-friendly tire, Ecowing S, with Korea's best technology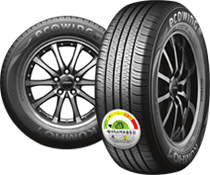 Acquired 1/2 Labeling in Korea

| Brand | Standard | RR | WET |
| --- | --- | --- | --- |
| ecowing S | 205/65 R16 V KH50 | 1 | 2 |
| Overall Standard | RR(Average) | WET(Average) |
| --- | --- | --- |
| 18 Vehicle models (Used on 70 models) | 1.6 Grade | 2.9 Grade |